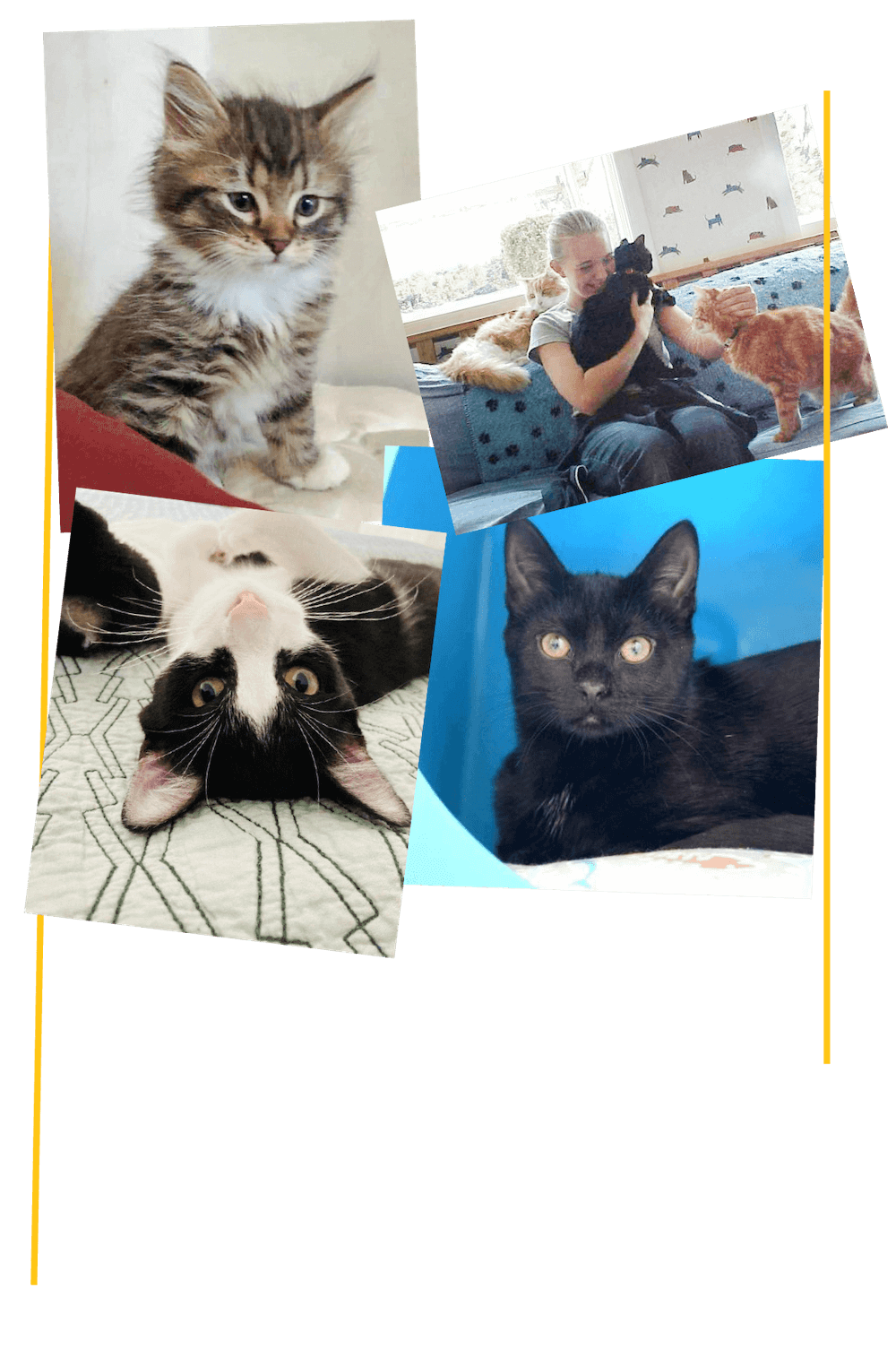 2023 Free Cat Spay/ Neuter Vouchers
For Lower-Income Pet Cats in New Mexico
If you need financial help to fix your indoor companion cat, call us at 505-466-1676 to complete a phone application.
If it is approved, we will mail you a voucher you can use at participating veterinary clinics for a free spay or neuter including the extra charges for pregnant, in-heat, or inguinal cryptorchid surgeries. In addition to covering the surgery, the vouchers also pay the full cost of a brief day-of-surgery exam, post-op pain medication, and rabies vaccination.
Many, but not all, clinics may also include a free FVRCP vaccination, microchip, and treatment for any visible parasites on the day of surgery.
"I appreciate this foundation so much. It's hard to believe how expensive it is to be responsible for your pets. I got little Taco spayed with this help and would not have been able otherwise."

— Wes and Crystal • Roswell, NM
Household Eligibility
For New Mexico Households Meeting These Guidelines
1. Location
You live in New Mexico within a 45-minute drive of a participating veterinary clinic.

2. Income
Your gross household income is under $60,000 per year and the market value of the home you live in is under $300,000. Household includes all adults living at the same physical address.

3. Re-applications
If you get a new cat and have received vouchers before, you can reapply — if you used the earlier vouchers, fully cooperated with us and the clinic you utilized, and still have the cats listed on your earlier applications.
Households are limited to a maximum of 4 vouchers  with no more than 2 in a 12-month period.
Cat Eligibility
For indoor cats meeting these guidelines
1. Age
Your cat is at least 12 weeks old (and under 7 years old), socialized to people, has lived with you for at least 2 weeks, and you intend to keep her permanently as your indoor companion pet.

2. Adoption
Your cat was found outdoors, adopted person-to- person for free, or was born to your cat.  Shelter/foster cats and pure bred cats purchased by you or given to you by another person are excluded.

3. General Guidelines
Your total number of companion cats (fixed and not fixed) is 4 or fewer and you are complying with municipal and landlord pet regulations.
To learn what information we'll ask for when you apply, click here and scroll to the middle of the page.
Participating Veterinary Clinics