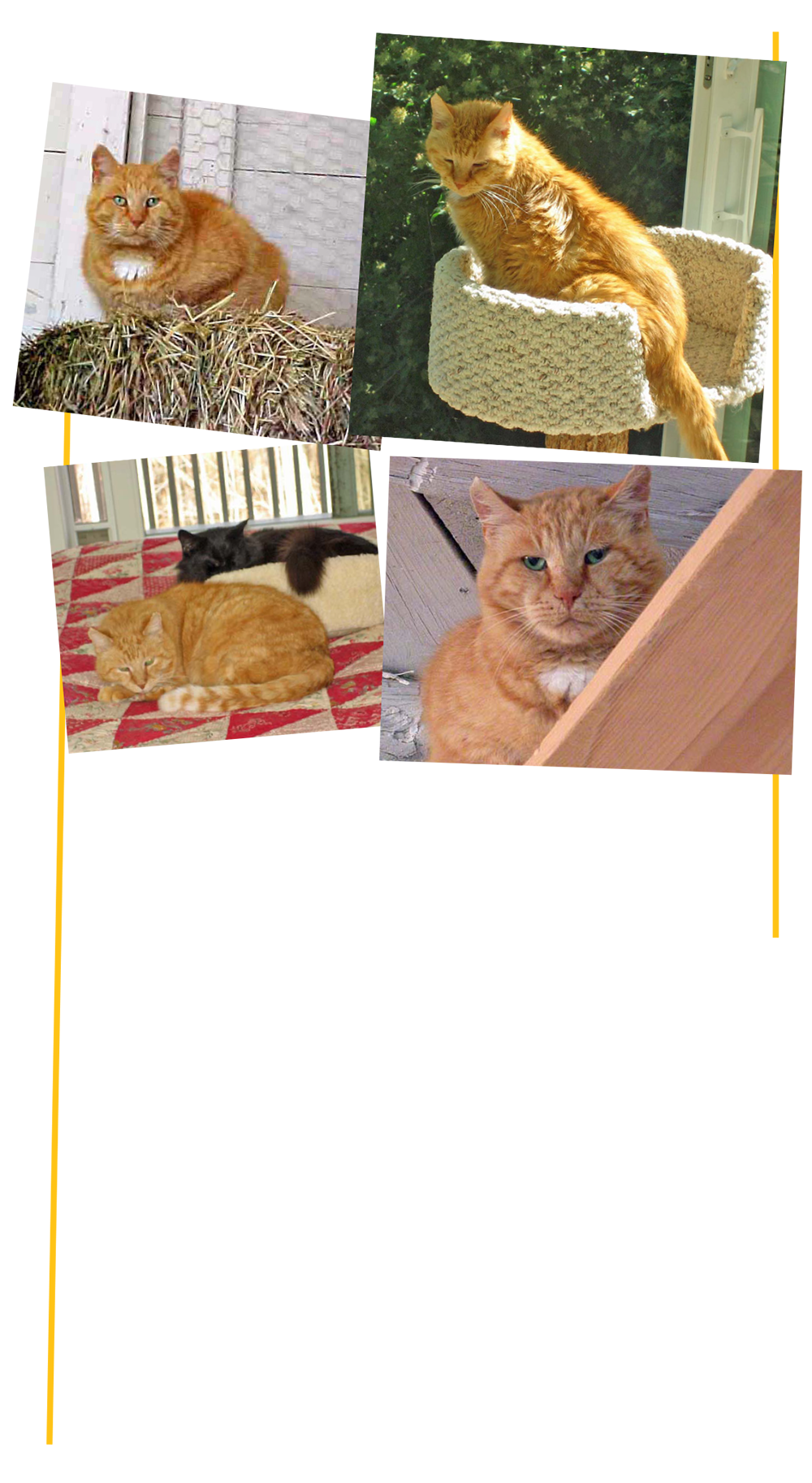 George's Fund
Spay/Neuter help for New Mexico nonprofits
A few years ago, we received a generous bequest from the estate of a Michigan couple who spent over ten years caring for a feral porch-cat named George. In 2002, they were moving to a retirement community and needed successor care for him. So, we moved him into our former sanctuary's small show-and-tell feral cat colony.
In honor of George and his caregivers who loved him so dearly, we are using their bequest to cover the occasional request for our help that falls outside of our formal programs yet is still in keeping with our basic mission.  Through this fund we can say "yes" to some of the more compelling cases we would otherwise turn away.  And this is something we know that George, a cat who lived between the lines himself, and his caregivers would support.
"This is the story of George, the feral cat who was fed and housed on our front porch. Not being able to approach or handle him, we were reluctant to bring him indoors. But he spent his summers and winters in the cat house we built for him."

—Margaret • Chelsea, MI
Reimbursement for Your Nonprofit
If your nonprofit needs reimbursement for something outside of our established program guidelines but think your request is still in keeping with our mission, contact us. Occasionally we can help and if we cannot, we may know of another organization that can.
Examples of projects we can help with include:
Managed trap-neuter-return (TNR programs)
Pre-adoption spay/neuter for lower-volume cat rescues
Special spay/neuter events.
Eligibility and Covered Services
Clinic Type
New Mexico non-profits who utilize non-profit clinics for spay/neuter surgeries are welcome to apply.
Typical Services
We tailor the covered services to individual clinic practices but typically include:
A brief pre-surgery exam
The full cost of the surgery
Rabies vaccination
Other Services
May include
A microchip
FVRCP vaccination
Treatment for visible parasites
Submit a Proposal
Inquiries should be made by phone at 505-466-1676 or e-mail and preferably by the executive director or program manager.
Contact Us