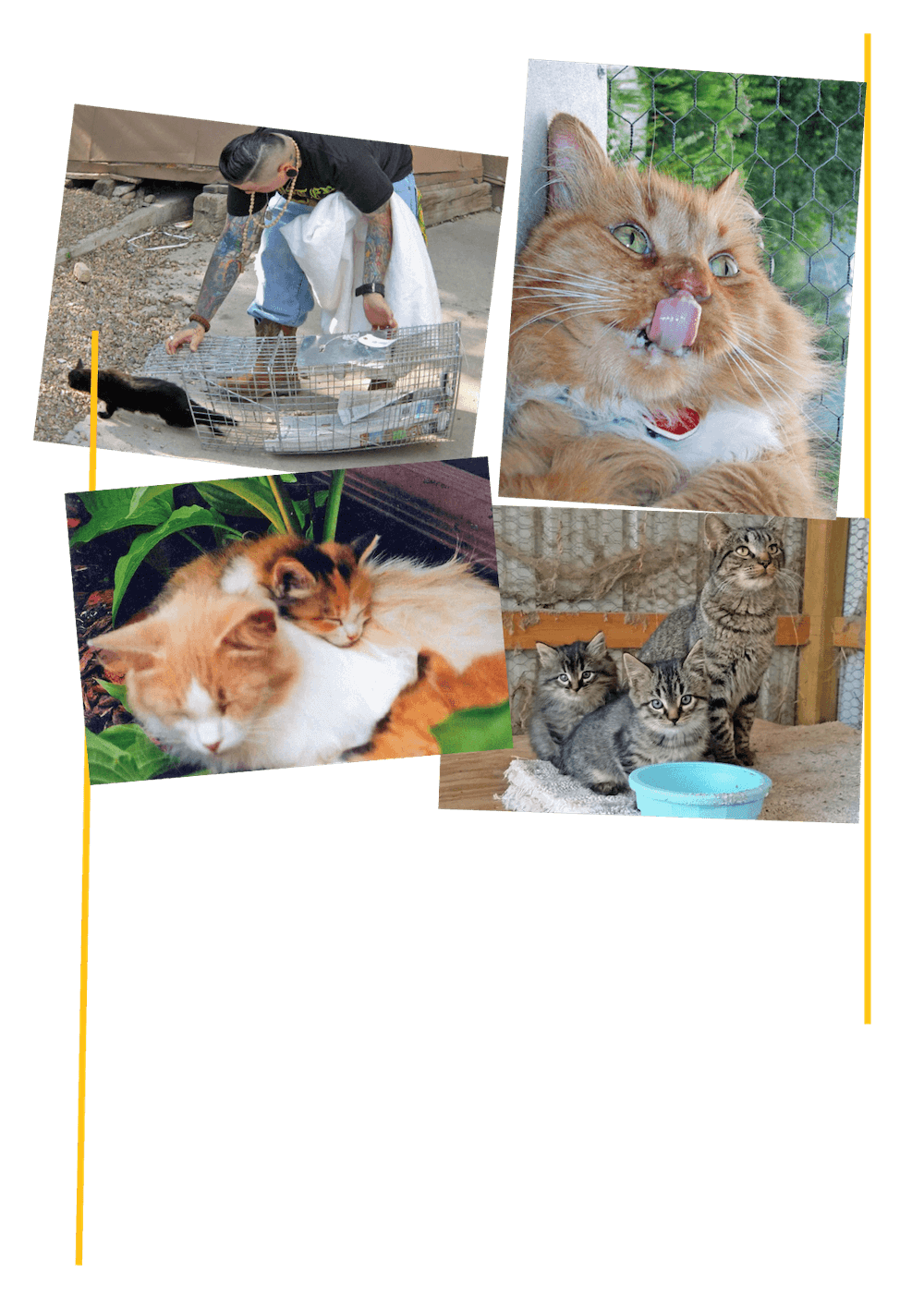 2023 Nonprofit Spay/Neuter Clinic Reimbursement Program
Help us reach the cats our vouchers don't
If you operate a non-profit spay/neuter clinic you are already helping many caregivers get their pets fixed. The efficiency of a dedicated clinic not only allows you to schedule many more appointments but also to do the surgeries at a lower cost than traditional veterinary clinics can.
And yet, if you are charging the caregivers for the surgeries, even at a reduced rate, you may be missing a significant number of people that still cannot afford the cost. Or, if they can afford it for one cat and they have many, the cumulative cost is outside their budget. They may fix one cat but wait on the others until they save up more money. And in the meantime, their unfixed cats may continue to reproduce adding more stress for the caregivers and more kittens to the already crowded adoption pool. Similarly, caregivers of outdoor yard, barn, or feral cats will feed and shelter them, but are often reluctant to invest in their veterinary care at any price.
If instead, you were to provide free cat spay/neuter, you could reach all caregivers. Anyone in your service area that wanted to fix their cat could. And that is what our Reimbursement Program is all about.
"For the first time in thirty years, we were not flooded with litters of kittens in the spring. We know this was due to your program, allowing us to sterilize hundreds of cats for people who could not pay for this service themselves."

—McKinley County Humane Society
"Thank you Zimmer Feline Foundation for helping provide life-saving spay/neuter services for our community cats! We couldn't do it without you!"

—Animal Welfare Coalition of Northeastern New Mexico
Customized Services
For New Mexico Non-Profit Clinics
Standard Services
Services typically include:
A brief pre-surgery exam
The full cost of the surgery
Rabies vaccination
Optional Services
May include
A microchip
FVRCP vaccination
Treatment for visible parasites
How it Works
Instead of billing each caregiver for their cat spay or neuter, you bill us, and we reimburse you monthly for the surgeries. This allows both of us to better serve the community, lowers shelter intake, stems the growth of feral cat colonies, and most importantly helps loved cats keep their homes long-term. 
Submit a Proposal
Inquiries should be made by phone at 505-466-1676 or e-mail.
Contact Us