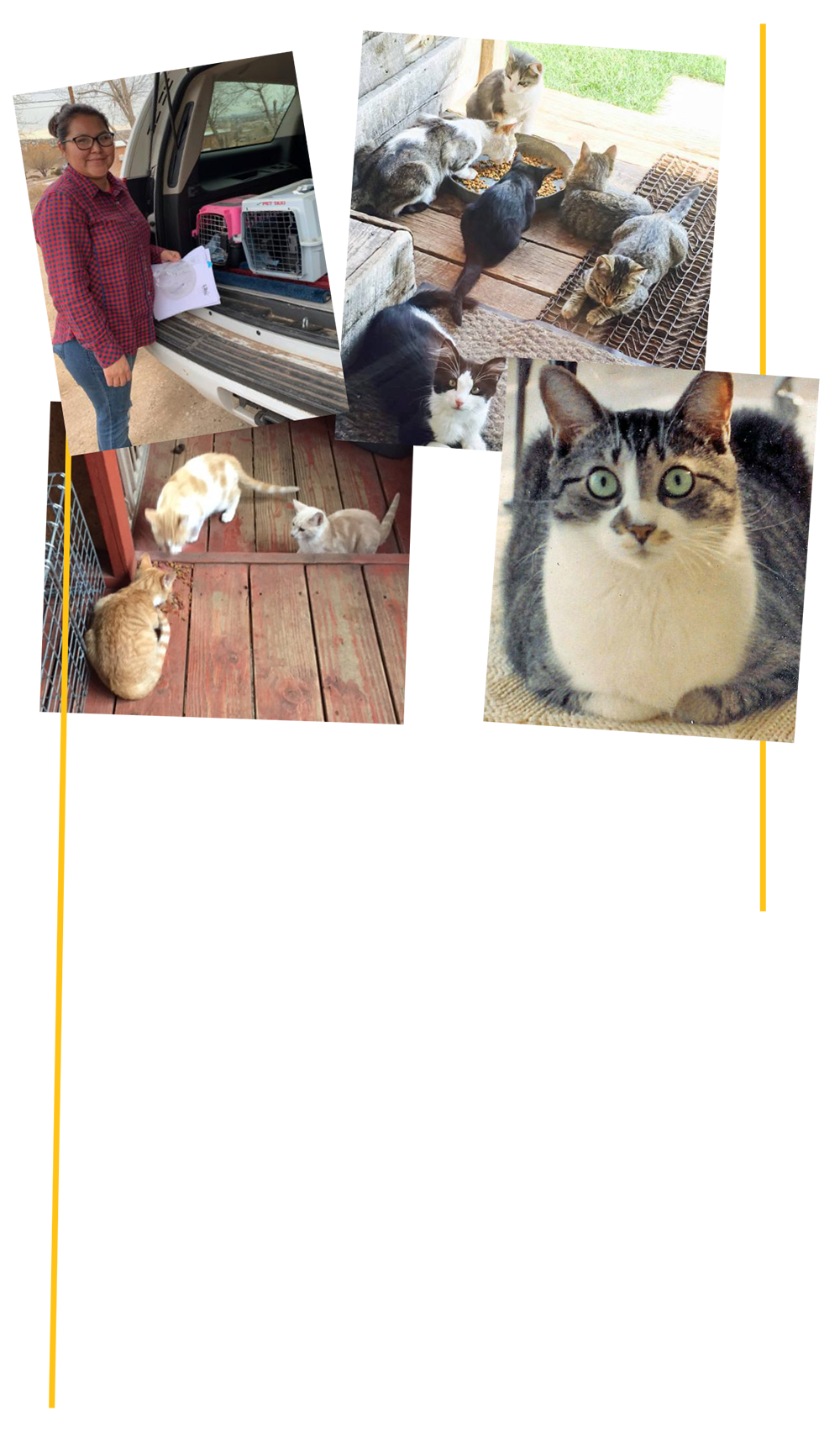 Organization
MISSION STATEMENT
To fund free-and-local cat spay/neuter services for lower- income New Mexico families.
VISION STATEMENT
To ensure that no New Mexico cats lose their homes because their caregivers do not have the money to sterilize them.
ANNUAL REPORT
Annual Report for The Love of Cats Programs
Download Report
"Thank you! Doodle is off to the clinic to get neutered. This young male showed up at my door determined to move in. He wasn't taking no for an answer; in fact, he would jump up and latch himself to the screen door."

—David • Taos, NM
Our Foundation
FINANCIALS
Our corporate specifics and access to our Return of Private Foundation (US-990-PF). Annual filings are available on the COROS Charity Search database of the New Mexico Office of Attorney General.
DONATIONS
The Zimmer Feline Foundation is a 501(c)3 private operating foundation providing cat welfare services in New Mexico since 2010 and earlier (2000-2009) in Michigan under our predecessor Zimmer Foundation.
We do not solicit government funding or donations from the community. But any donations we receive are fully deductible under current IRS regulations for a private operating foundation. Alternatively, donations may be made to other cat organizations in our name that may have a more immediate need for funding.
BUSINESS HOURS
Weekdays 8:30-5:00 excluding major holidays. All business is conducted by telephone, post office and e-mail. If you call and receive voice mail, please leave a detailed message and we will return your call promptly.
PROGRAM DISCLOSURES
We reserve the right to change or terminate any of our programs at any time, at our sole discretion, and without notice. Our liability to voucher recipients, veterinary clinics, and non-profits is limited solely to payment for the work we authorize that is done in accordance with pre-approved pricing and invoicing agreements. We accept no responsibility for any ill effects to cats or individuals resulting from the veterinary services we fund. Program eligibility guidelines are just that, and approval of individual applications is at our sole discretion. Prior participation in any of our programs does not guarantee future participation.
Volunteering
We have no formalized volunteer program but do appreciate community members and organizations who refer individuals to us that need help getting their cats fixed. We also appreciate those who put up our poster on community bulletin boards.
Download Poster