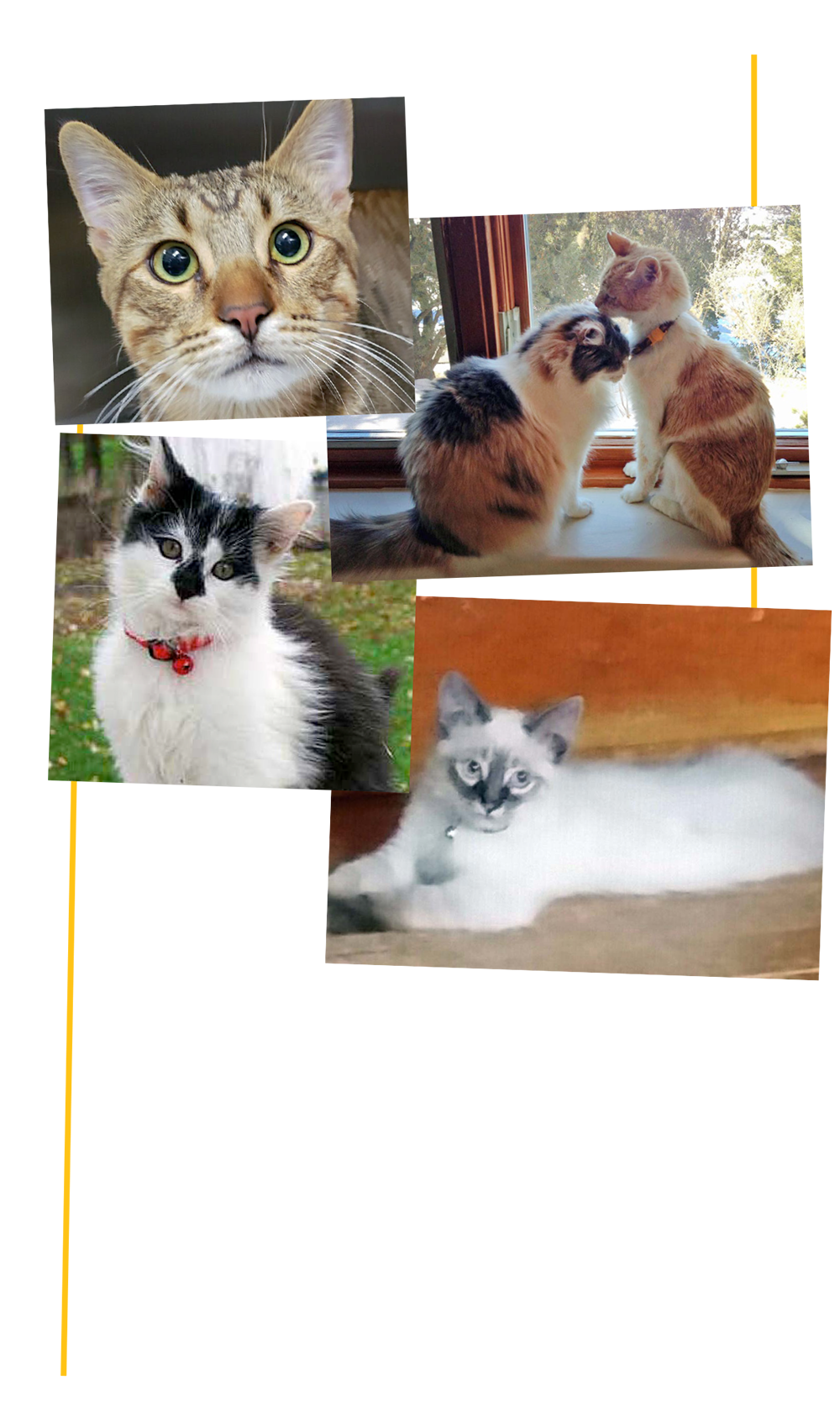 Veterinary Clinic Registration
For lower-income pet cats
If you are like many vet clinics, you receive calls from caregivers wanting to fix their cats, but when you quote the charges, they explain they cannot afford it. They can afford the day-to-day costs of cat care but that is all.  So, the outcome is that you lose a surgery appointment, and the caregiver continues caring for an intact cat. But as the cat matures their relationship becomes more tenuous. Sooner or later the spraying, yowling, and kittening become too much for the caregiver to handle. The cat may then be abandoned outdoors or relinquished to an over-crowded shelter and often with an unplanned litter of kittens. Not a good situation for anyone.
But, if your clinic participates in our Spay/Neuter Program, a rosier outcome is possible.  You receive the call and refer the caregiver to us for a free voucher.  The surgery can now be scheduled, and you have improved the odds of the cat keeping its indoor home immensely.
The key to our program's success is that the sterilizations are not only free, but done locally. And that is often as important as being free. It's a great way to do community service and brings new clients into your clinic.
Fixing cats living below the spay/neuter radar
We target cats that are found outdoors or passed person-to-person with caregivers lacking the money to fix them. It is a diverse group: college students, young parents, seniors living on fixed incomes, the un-or-underemployed, and the disabled. Their homes crisscross New Mexico. They live in Albuquerque apartments, Santa Fe pueblos, on the Taos mesa and in Roswell mobile home parks. They live in student and government housing and some in areas so remote they lack an address. But, as varied as they are, they share a common bond.
They all love their cats.
Covered Services
For Licensed Veterinary Clinics in New Mexico
Providing Free Spay/Neuter Vouchers
The vouchers always cover:
A pre-surgery exam
The sterilization surgery
Including pregnant, in-heat or inguinal cryptorchid surgeries
A rabies shot
And, post-op pain medication
And For Clinics who
Wish to Provide More
We can also pay for:
A microchip
FVRCP vaccination
And treatment for visible parasites on the day of surgery
And, if a cat comes in with a minor health problem
We may approve the treatment cost as well with a Veterinary Care Voucher e-mailed to you before the work is done.
Join Our Spay/Neuter Network
We currently work with 30 clinics in 11 New Mexico counties who provide an average of 1,600 cats with free spay/neuters annually. To register your clinic, complete the Registration Form and return it to us for approval. The more clinics participating, the more cats (and caregivers) we can help. 
Download Registration Form