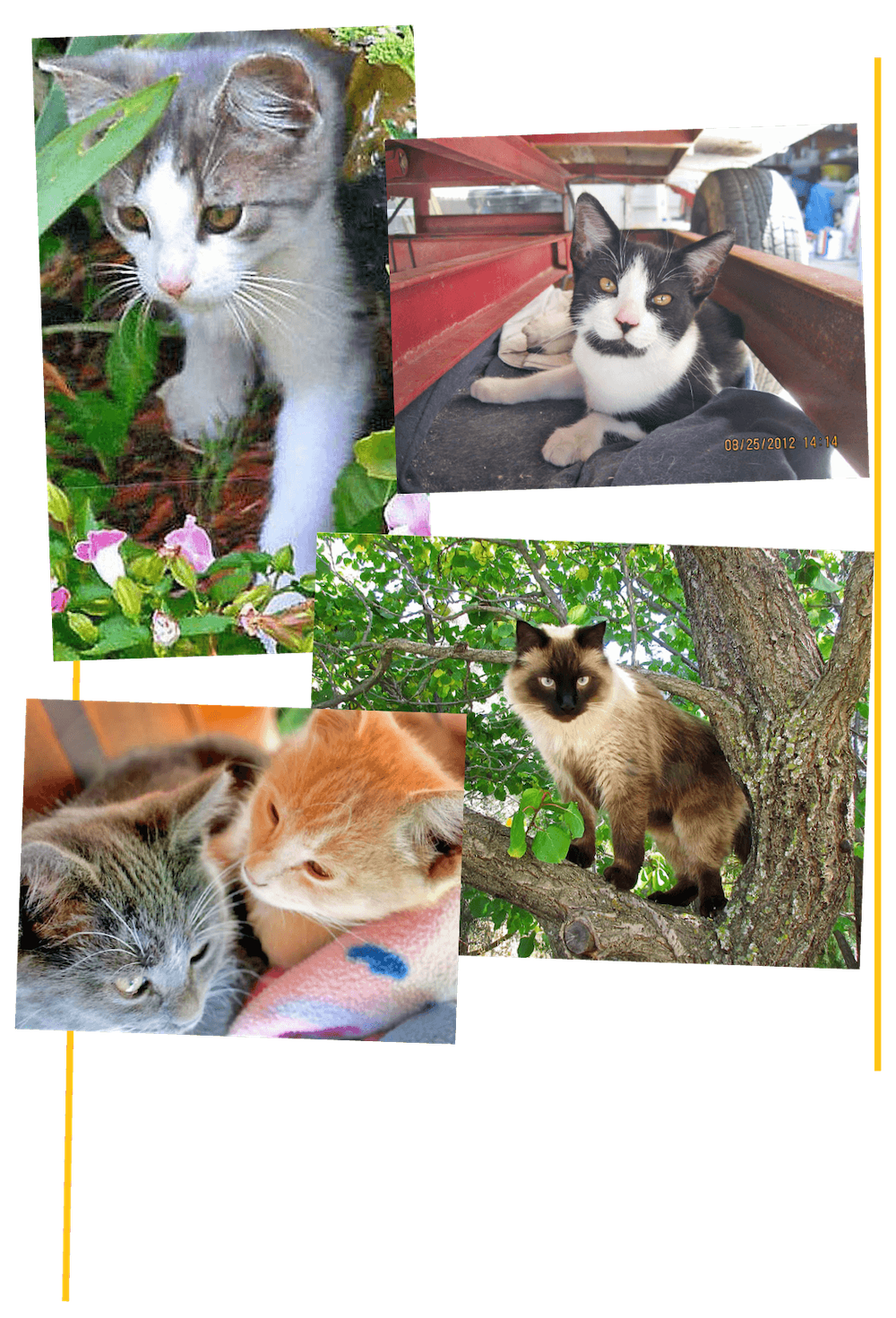 from Cat Care to


Community Care

Our grass roots journey

Through the Zimmer Feline Foundation we've spent the last 14 years helping New Mexican households fix their pet cats for free—over 45,000 cats total. We did this through the incredible help we got from vet clinics in ten New Mexico counties. They scheduled the appointments, did the surgeries and then invoiced us instead of the caregiver.  And, through the commitment of thousands of caregivers who stepped up to "do the right thing." Applying for and using the vouchers we gave them. It was truly a grass roots effort.
"Thank you to the Edw. F. Zimmer Community Fund for their support of our new TNR feral cat spay/neuter/vax program."

— Stray Hearts Animal Shelter
Finding more ways to improve life for everyone
Through seed grants to New Mexican nonprofits
Who We Help
Our Grass Roots Grants help the same demographics our Cat Spay/Neuter programs helped:  parents, seniors living on fixed incomes, the un-or-underemployed, and the disabled.
As varied as these groups are, they all share a common bond. They often lack the money to pay for little more than their basic necessities.  A $200 cat spay/neuter bill wasn't in their budget.  And sadly, for these same groups, many other pressing needs are outside their budget too.
So we're diving in to work on those needs too.   As well as to help with environmental and cultural concerns.
Expanding Our Care Umbrella
We're using the same approach we used for our spay/neuter program. But now, instead of funding vet clinics,  we fund all kinds of local nonprofits.  The ones that fill the gaps in our social and environmental services.
And, we're expanding our service area to include the entire State of New Mexico.
The only downside is that we've discontinued free cat spay/neuter vouchers.  But to compensate we encourage nonprofit clinics to apply for our grants.   So they can offer free or reduced-cost spay/neuter in their community.   And if you have a cat you need financial help to fix, consider using the ways below to get help.
Low-Cost Spay/Neuter Suggestions
How to get the best pricing for your cat
Here are a few ways to get a free or reduced-cat spay/neuter for your cats:
Call your local veterinary clinics.  If there are programs in your area, they will be the clinics that do the surgeries so they can give you contact information.
Check with your local animal control agency.  Many of them keep lists of spay/neuter programs and will be happy to share this information with you.
Google spay/neuter programs with your city and state.  If there are local programs this should bring them up.
Reach out on social media for referrals.  Neighborhood apps, Facebook, and others.  Many of the referrals we received for vouchers came from these sources.
Call several clinics for quotes before scheduling an appointment.  Spay/neuter pricing is dynamic and can range from $75 to $400 depending on the clinic.  Full-service vet clinics tend to have the highest prices and non-profit and dedicated spay/neuter clinics tend to be the lowest priced.
Ask what the quoted price covers as many clinics bundle vaccines, lab work, parasite treatment, microchips in their quote.  If the package price is too high, ask if they can do fewer services to keep the price down.
To fix large groups of cats, try using crowd funding sites to raise the cost from the public.